Should your users finally collaborate with the proper tools and secured services of their corporate?
Sharecan
is an online storage and sharing service for the most demanding companies and organizations.
Sharecan's features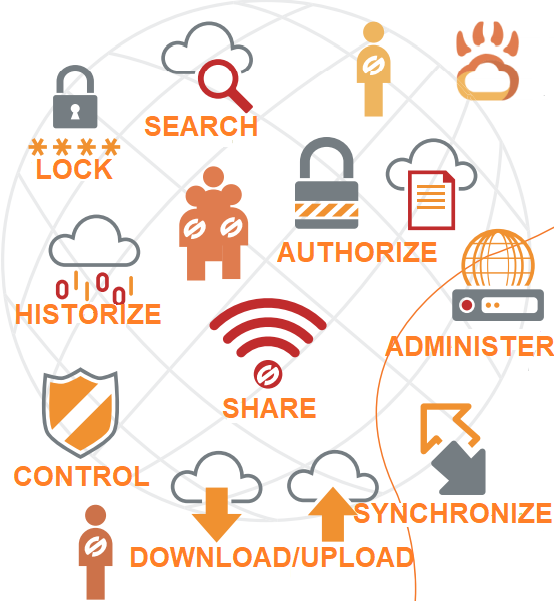 > Want to store your files securely online for access at any time with any device?
> Do you want to work together on a document without being connected to the same Information System?
> Do you want to send a large file to a partner in complete confidentiality?
> How can you be sure that your employees always have access to the right up-to-date document online or on their Windows workstation?
> Do you have control over the security and confidentiality of your company's files?
Collaborate and share your files online, efficiently, securely and serenely
... and to be ahead of your competitors and more efficient, with ShareCan you can interconnect your storage / sharing services with your relay and messaging services!
Accessibility and service options
There are 4 levels of ShareCan services
While all businesses and organizations need to store and share online, they do not have the same needs in terms of number of users, disk space, number of administrators and technical support coverage.
To meet the organizational and budgetary requirements of all organizations, everyone has their ShareCan:
> ShareCan Start (DISCOVER) : discover our service for up to 3 users, FREE;
> ShareCan Basic (TPE) : Paid service for up to 10 users and 100 GB of space, monthly plan;
> ShareCan Pro ( Medium-sized business) : Up to 3 administrators, 500 GB and 50 people, monthly plan;
> ShareCan Corporate ( Big corporates) : Unlimited number of administrators and users, billing per user.